Hyperlocal helped us get more leads, enhance exposure across media and saved thousands on payroll expenses. I would recommend Hyperlocal to any business owner looking to boost their online presence and generate more customers…..except our competitors.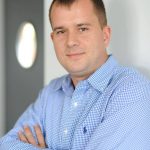 Tom B. - Director
Results delivered to our clients:
Ever-growing Customer Base & Profits
Peace Of Mind & More Family Time
Are you ready for growth?
---