Every business owner is well aware of having a digital presence through a well-designed website. If you've been following this blog, you'll see that we've touched upon various SEO practices to ensure that your site gets the maximum organic traffic, conversions, and sales. We've also talked about the best strategies to optimize the site for search engines. Regardless of how well you've prepped your website, getting regular audits is critical to ensure that your digital storefront is performing well.
Understanding What is an SEO Audit
An SEO audit is the process of conducting a detailed analysis of your website's performance, speed, and navigability. Considering that search engines constantly upgrade their algorithms, SEO audits will help you evaluate if your site is compliant with the new rules. Your SEO experts will identify and rectify problems for optimal performance and attracting traffic. Statistics indicate that users conduct 3.5 billion searches on Google every day. However, 75% of them are unlikely to move to the results on the second page.
Most importantly, 60% of users get the information they need from the top three search results. That's where you need your website to rank. And, once you achieve that ranking, you'll want to maintain it to stay ahead of the competition. An SEO site audit will help you do just that.
Elements of an Effective Site Audit - Let's Start With Content
One of the key elements of a site audit is checking every single page for SEO or optimization.
You'll check the pages for valuable content that provides value to the reader. Eliminate or upgrade pages that have minimal information.
Check the page URLs and their structure.
Check for H2, H3, and H4 headers that break up the text. Headers are also critical to indicate the information in the content.
Make sure you're using enough LSI keywords that search bots can pick up.
Ensure that each page has HTTPS certification to indicate that the site is secure.
Identify and remove all duplicated content. Every keyword should have only a single page.
Check images to ensure that they have the necessary Alt tags.
Ensure that the Meta Tags and Meta Description are accurately outlined on each page.
Check each link, internal and external. Fix any broken links and if you're using external links, make sure they direct to authoritative sources.
The most important factor is responsiveness. You'll need to ensure that your site performs well on mobile devices like cell phones and tablets.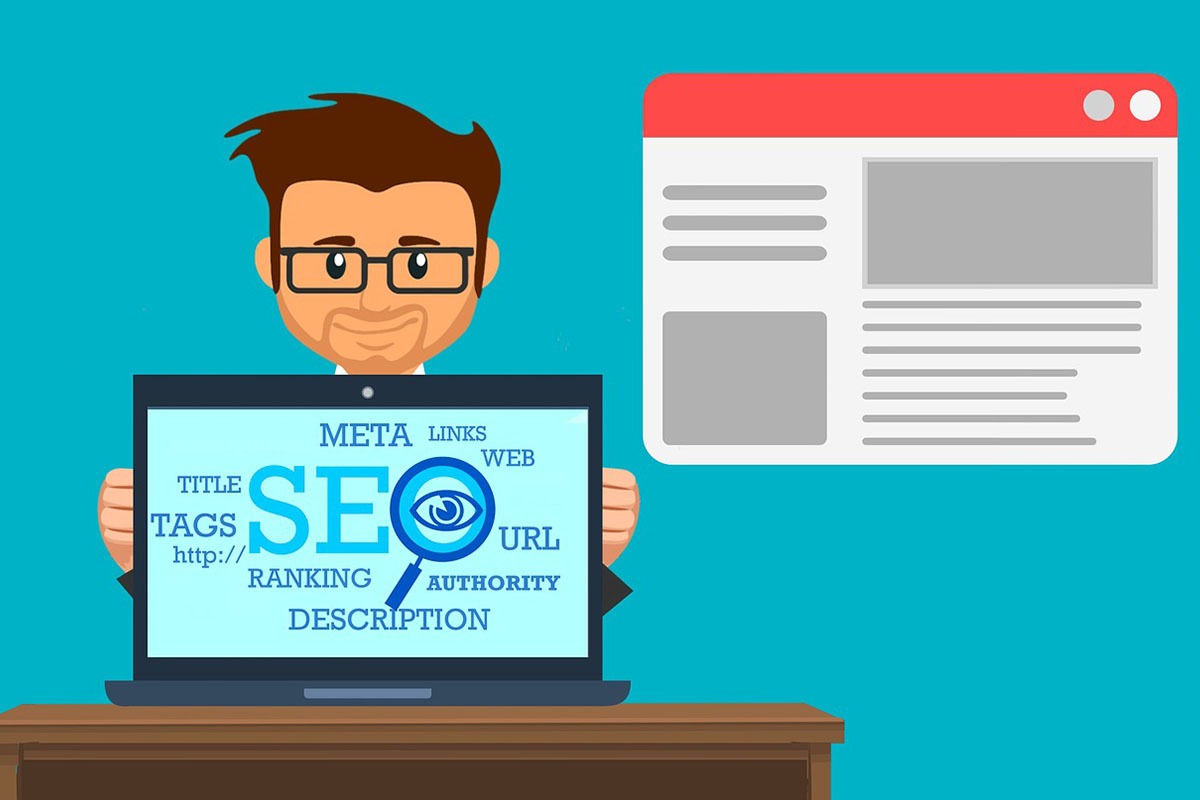 Users landing on your site should be able to find the information they're looking for without having to search around for too long. A complicated Homepage will result in people leaving the site quickly. The same rule holds true for search bots. If your website is hard to navigate, it's unlikely to rank on search result pages. Here's what to look for:
Is the homepage complicated and cluttered with too many buttons? Incorporating drop down menus should infuse more white spaces and aesthetic appeal.
How many tabs are present on the navigation bar? Keep them to the minimum.
How many clicks do users need before reaching the page they're looking for? The ideal number is not more than three.
Does each page have a search bar? Users should be able to type in the keywords to find the pages they need instantly.
Is it easy to get back to the Homepage? Make sure the company logo is clickable and directs to the Homepage.
Is the Contact Us button clearly visible? Users should be able to put down a query for more information about your products and services.
If you own an eCommerce store, make sure the Cart button is clearly displayed. Users should be able to finalize the sale and checkout before they change their minds about the purchase.
Incurring a Google penalty can spell disaster for your website since Google will no longer display it on the search pages. If that happens, your target audience will be unable to find you. Even if you've been ranking for keywords, you'll note that the position is dropping drastically. A site audit includes checks to identify any Black Hat Seo practices that could attract penalties. Also, look out for alerts on your Google Search Console dashboard. Here's how you'll resolve issues:
Identify and disown toxic links.
Edit your pages to eliminate keyword stuffing.
Scan content for plagiarism, publish unique information that provides value to the reader
Demonstrate that your site is trustworthy.
When you're evaluating your website's health, you absolutely need the services of an expert SEO team that can check for issues and resolve them quickly. Considering that the long-term success depends on your digital presence, rely on the expertise of the best people in the industry. Contact us at Hyperlocal https://www.hyperlocalplatform.com/contact/. With our extensive experience, we can guide you on the latest SEO practices available today.