50% of web traffic increase with over 80% growth of online conversions within a single year - a dream come true for 10 years old company.
This post is inspired by the monthly review of one of our clients, Chicago Roof Deck + Garden. The analytics we've reviewed for the first 4 months of 2019 are so incredible that it's simply hard to believe them.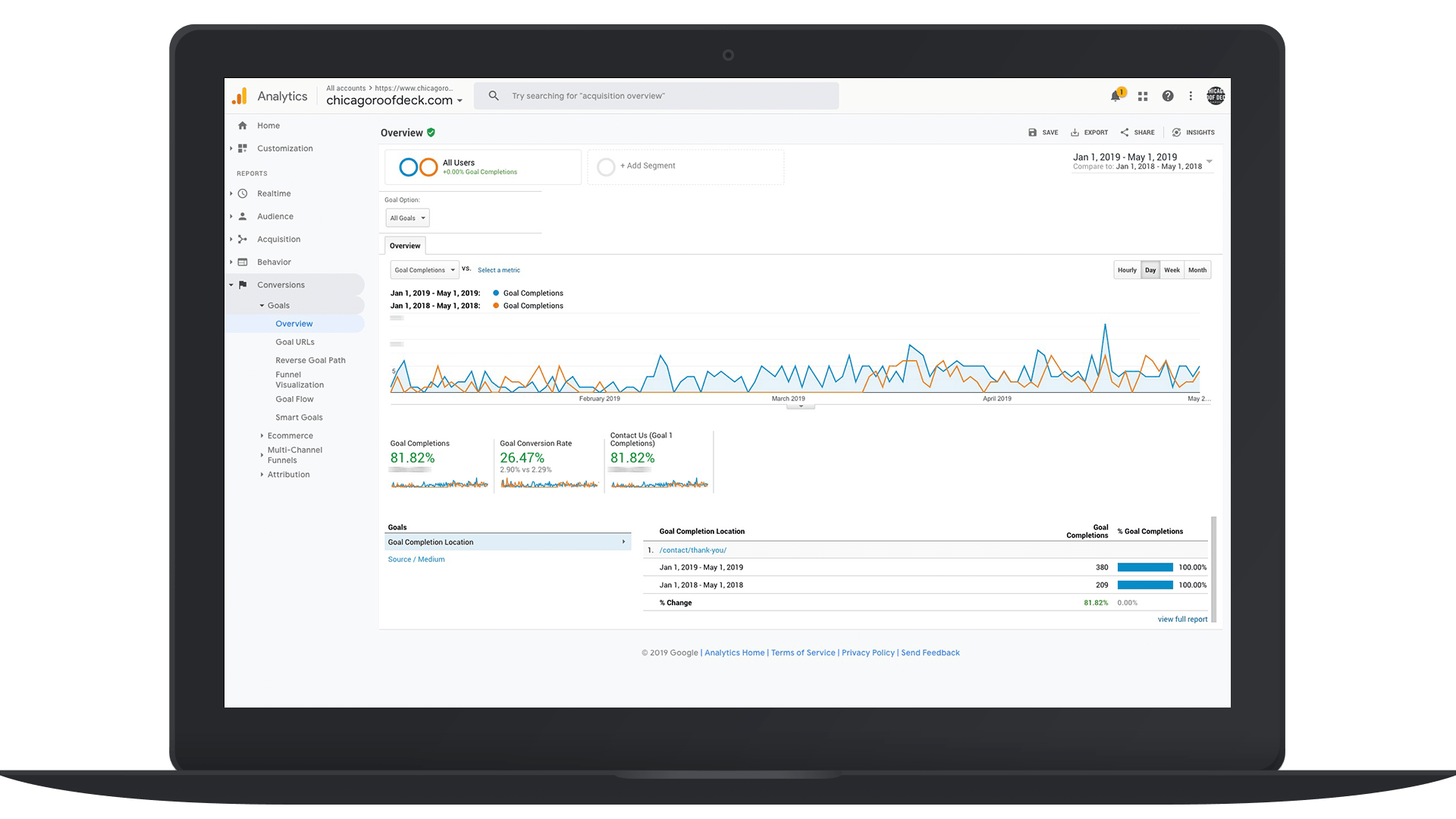 In early 2018 CDG+G invested into the new website and tried something new: all-inclusive digital marketing. Before Hyperlocal took over, a couple of employees tried to maintain online existence via social media and blogging. Some of them preferred some platform vs another which lead to gaps and inconsistencies. For example, Google Business was completely taken out of the context with a strong push towards Pinterest and Facebook. After the marketing review, we decided to equalize exposure via all available social media as well as Google Business, Yelp, and Houzz. We topped it with Google Ads and outbound email marketing and created growth that none of the executives even thought was possible. Using omnichannel marketing we were able to extend the construction season, despite Chicago weather.
Comparing the first 4 months of the year 2019 to 2018 we were able to raise the traffic over 50% while almost doubling the conversions. Please see the analytics screenshots below.
For some these can be just digits, but when you visit their showroom you can actually feel the excitement, new hires, redesign of the office, and significant change in customer approach. The phone rings constantly (we actually count the calls) and front desk have a hard time answering all incoming leads via a variety of platforms.
We wouldn't be able to achieve this without consistent all-inclusive marketing.