SEO - Search Engine OptimizationS
Do you want your business to be visible to everyone in your city looking for the service you offer? How many people visit your website at the moment? We know that potential clients are looking for specific keywords in your area. If they don't come to you, it means they go to your competitors. Your deficiency in online marketing feeds your competitors. If we can lead search queries to your website with customized SEO strategies and improve your conversion rate, your only problem will be keeping up with the demand. Local SEO optimization is a critical strategy for getting and converting leads into sales. Ignoring this aspect of your business's health may be doing more harm than you realize. This often overlooked aspect of doing business is what is leaving most small business owners today behind the curve and struggling to make sales.
We design and roll out SEO campaigns to increase the visibility of your website across search engines. This process requires keyword strategy, meta and structure date, site maps, landing pages, blogs, link building, media, Yelp, as well as Google Business.
Organic SEO builds both trust and credibility, bringing and engaging new customers keeping your clients and customers informed, influencing purchasing decisions, and raising brand awareness will only get you new clients and boost your revenue.
How many times have you typed "coffee near me" into your browser or map app? There is a whole branch of marketing behind this type of search - it is called Local SEO. We know how to get you exposed locally. It's in our name! You will get superb web and map app presence in your local niche market, better search ranking, massive web traffic, more calls, more walk-ins, and stronger local community outreach.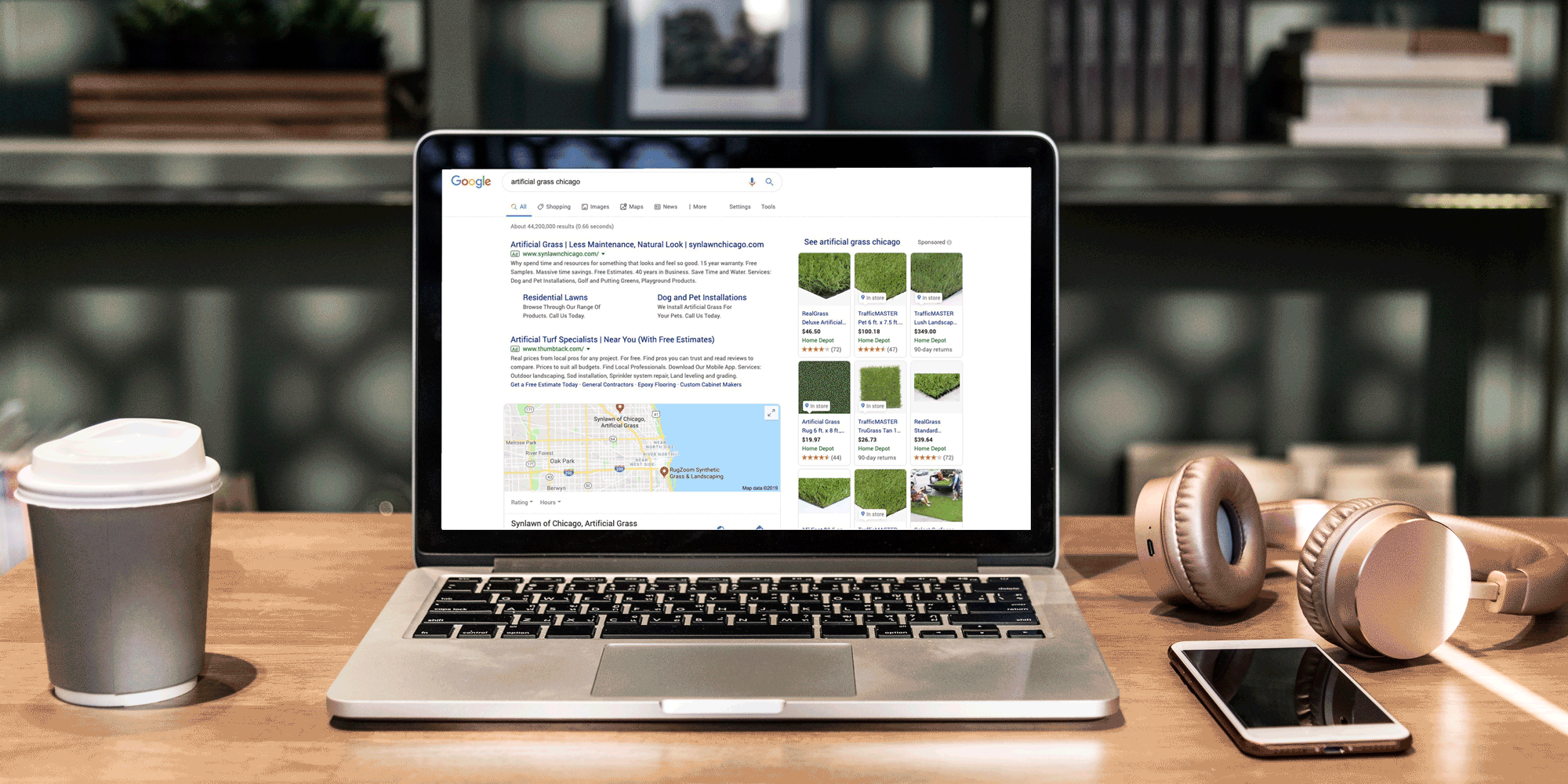 1 page of Google seach takeover for our client (SEO + SEM)