If you found our last post interesting and informative, we've got one more for you! This one's again about robust content and how the right string of written words can create a valuable impact.
But, this time, we're talking about posting on social media.
More Than Half the Population of the World Uses Some Form of Social Media
Possibly every business owner on the planet is well aware of how critical social media is when reaching their target audiences. But, just how important? Let's take a look at some statistics. Close to 3.5 billion people use some kind of social media platform every single day. That adds up to almost half the population of the world. And, that's not all. At least 54% of customers are likely to use social media to find information about a particular product they need. They're also more likely to rely on reviews than all the marketing and promotional campaigns they come across.
Building a Digital Marketing Presence is as Essential as having a Great Website
The impact of social media on businesses is so powerful that many entrepreneurs and established companies are increasingly using different platforms to build a closer connection with their clients. In fact, when you're designing your company's digital marketing strategies, building a website and presence on social media goes hand in hand. It is also not uncommon for startups to begin sharing information about upcoming products on social media, even before the actual launch.
You'll add icons on each website page so customers can click on them to share interesting information with their friends and family on their social media pages. The reverse is also true. You'll post content on social media with links going back to your website pages so customers can visit and make a purchase. In short, content is a potent tool that you'll publish on both, your website and business social media, interlinking posts closely so that they complement and promote each other.
Posting Content on Social Media Allows You to Connect with Your Customers
Perhaps, the most important facet about social media marketing content is the ability to build a close and lasting connection with the right target audience. You'll offer information about your products, welcome feedback, and even, provide customer care by way of instructions and responses to queries. The most interesting fact is that all exchanges and interactions are open for everyone to see, so your company comes across as a living, breathing entity in place of just an inanimate mascot.
Keeping a close watch on what users have to say about your products is an excellent way to keep your pulse on the market. You can address complaints and respond to them. And, when looking for new product ideas, you can use customers' requirements as building blocks for research and development.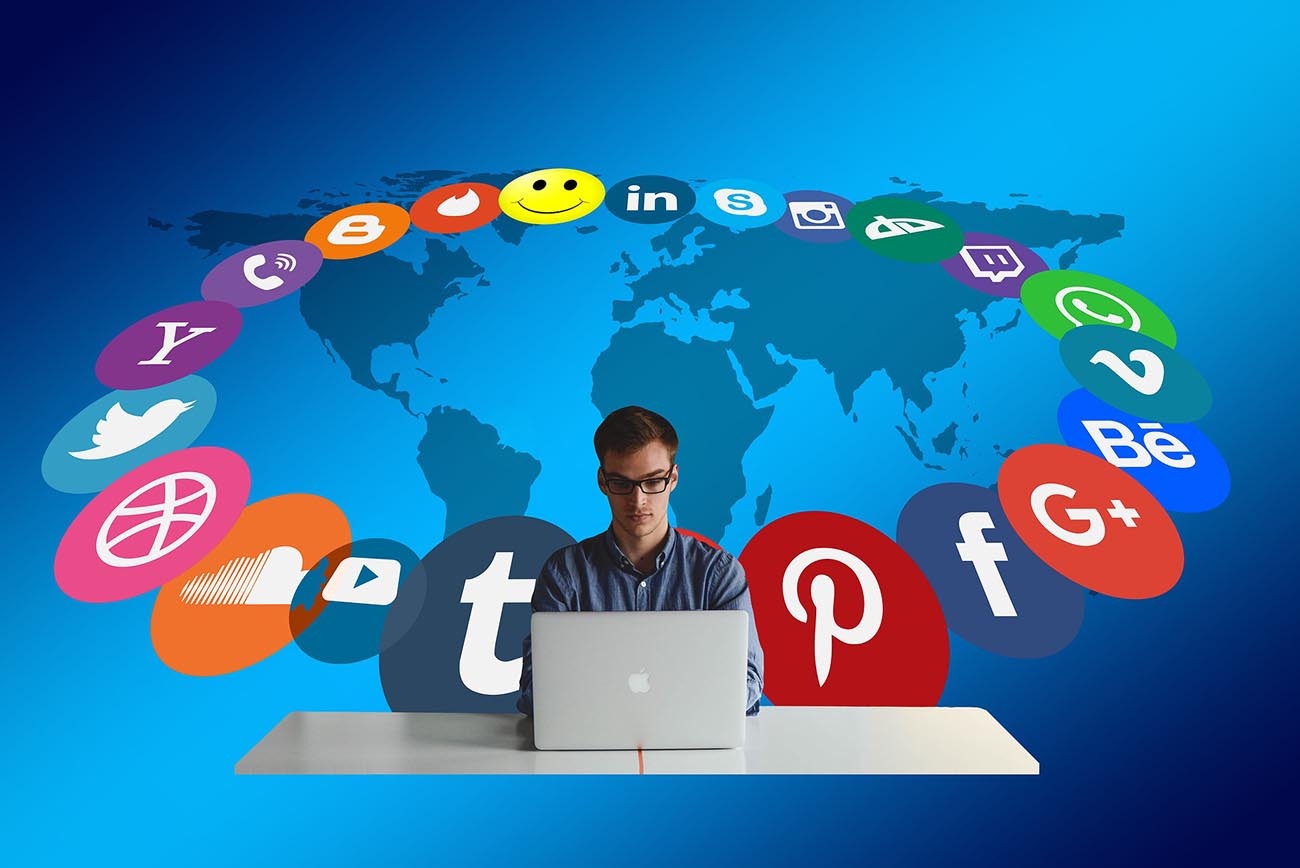 Did You Notice We Used the Word "Interaction?"
Social media content has effectively changed the way advertising and marketing are used to promote your business. Conventional promotional campaigns were essentially a monolog. Companies talked about the positives of their products, broadcasting messages to the general audience.
Social media lets you convey your messages to the people who are genuinely interested in purchasing your products. More importantly, you'll develop open lines of communication where users talk about what they think, feel, and experience when using your products. In other words, you'll create a community of people engaging in a "multi" log with a constant exchange of thoughts, ideas, and opinions.
You'll Respond to Customer Feedback
When someone talks about how they loved a product, that's more effective advertising and credibility than all the campaigns you could design. And, when a user talks about how the product fell short of expectations, other customers watch you deal with their problems. And, that says a lot about how important a review is and that the company cares about quality and customer satisfaction.
That's exactly what building a digital presence is all about. Engaging in a constant interchange that grows with time. Customers learn to know and trust your company and its products. You'll build brand loyalty and familiarity as a business that listens and responds to its clients.
Social Media Content Establishes You as an Authority in Your Field
Social media content is not just about marketing, it's also about establishing your company as a reputable figurehead and authority in your field. You'll talk about related topics and offer how-tos and other information that provides value without expecting a sale right away. You can also run contests, giveaways, fundraisers, and other initiatives to give back to the community. In addition to raising engagement, you'll deliver actionable tips and tricks that an average (and, well, below average!) customer can also use.
Social media content is a valuable promotional strategy, but you'll need to be patient and take your time figuring out what works and when it works. It's understandable if you would rather focus on the designing, developing, and manufacturing areas of your business. We're here to take care of the SEO and social media for you. Contact us at Hyperlocal https://www.hyperlocalplatform.com/contact/ and let's talk some more.