Search Engine Optimization (SEO) is an intricate process like you have, undoubtedly, gathered from the blogs on this page. More importantly, digital marketing strategies are constantly evolving to keep pace with advanced search engine algorithms. Experts estimate that Google has at least 200 factors that influence how a webpage will rank on its search pages, with new tweaks coming up all the time. SEO experts must consistently reorganize and manage website content to ensure that the pages are picked up by web crawlers and bots.
Keywords are No Longer the Sole Focus
Creating and publishing keyword-rich content has been the key defining factor that ensures success for website pages. However, since there could be hundreds of similar businesses vying for traffic, each with the same keywords, other factors have come into play. Google now focuses on the UX or User Experience and high-quality content that is informational and provides value to the reader. Quick loading times and internal and external links that connect to relevant information are other critical game changers that make a significant difference in how well your web pages perform.
So, What Should be Your SEO Strategies for 2021?
Build a List of the Keywords with the Highest Search Volumes

You'll start by using tools like Google Adwords, SEMrush, or Ahrefs to identify keywords that have the highest search volumes in your particular industry - similar to what you've been doing so far. But now you'll take it one step forward. You'll develop short-tailed and long-tailed keywords to indicate exactly what the page is talking about. For instance, in place of just "pressure cleaning services'' to target the top spots on search pages, you'll use key phrases like "pressure cleaning services in Chicago," or "Chicago pressure cleaning services." Adding words like "cost," "prices," or "for homes'' will describe the content better. Using synonyms is also an effective strategy.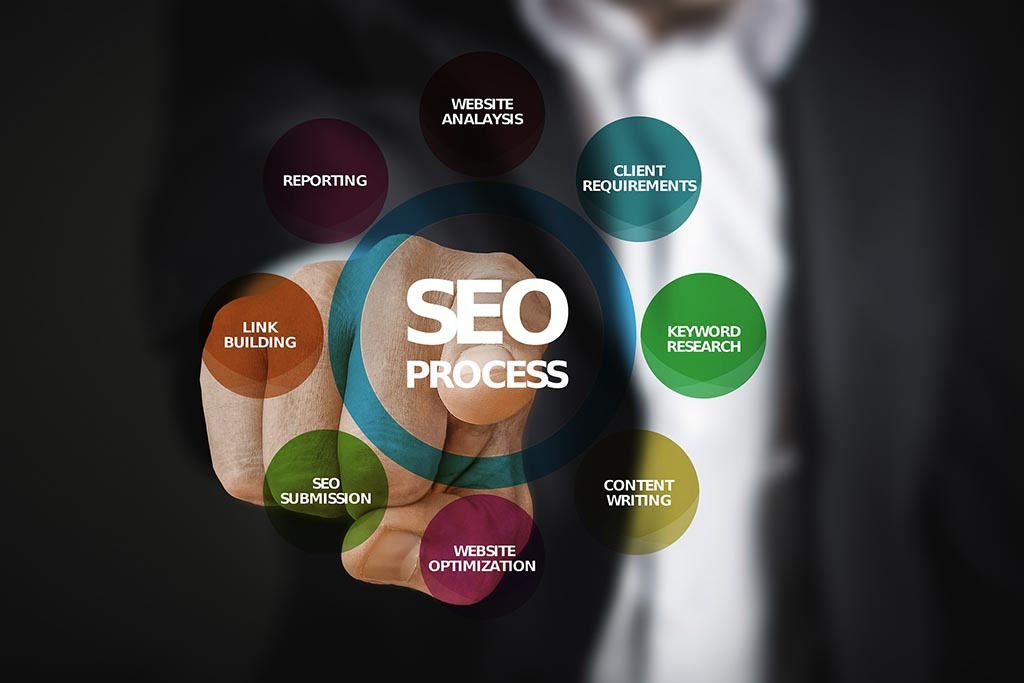 Create Pages for Individual Topics

Once you have a selection of the best keywords, create pages around related clusters. Varying the information you provide on each page is critical. That's how you'll avoid having multiple pages on your website that are repetitive and uninteresting. Remember that high-grade, industry-specific content has the potential to distinguish your company from the competing businesses in your sphere. Use your expertise and experience on the job to give readers what they're looking for - information that can help them make decisions on the best products and services to buy.
Aside from the company offerings, you'll provide additional value by developing blogs. Create content like how-to pages, upcoming trends, product features, functionality, and possible risks. You'll also publish any other information that establishes you as the leading authority in your industry.
Compress Media Files for Fast Loading Times

Just as we have explained in the foregoing pages, well-designed media is key to enhancing the visual appeal of your web pages and improving the UX experience. However, media like videos, images, and other formats typically comprise large files that take longer to load. Considering that search engines like Google prefer to display pages that are more suitable for the bandwidth of internet browsers, particularly on mobile devices, you'll have to get creative with solutions. A simple strategy is to compress the files using tools like TinyPNG and Squoosh that convert the files into microscopic sizes without compromising on their quality.
Recognize the Value of Sitelinks

Sitelinks or internal links, as they are also called, are yet another of the key algorithm criteria. Adding links on the pages to relevant pages on your website not only helps users navigate and remain on the site longer, but they are also effective in attracting web crawling search bots. This simple strategy has multiple advantages. You'll enhance the reputation of your brand and improve clickthrough rates. Linking helps you gain user trust and most of all - rule Search Engine Results Pages or SERPs.
Evaluate, Analyze, and Improve
Whatever may be the SEO approaches you're using, it is essential to evaluate success rates from time to time. Using tools like Google Analytics will help you analyze which pages and keywords are ranking well on search engines. The data will guide you in developing a multi-dimensional blueprint for the steps to take next. You'll identify the pages that are performing well and work out how to improve them by adding media, infographics, and perhaps, updated information to maintain their positions. Next, you'll segregate keywords competing businesses are targeting. Finally, you'll find new search phrases that users are typing to look for information they need. That's the content you'll develop next.
Staying competitive in a rapidly-advancing business sphere is challenging. But, staying ahead is easily done when you have the expertise of leading SEO companies in your corner directing your efforts. Reorganize your site content with the assistance of our expert digital marketers at Hyperlocal. Contact us at https://www.hyperlocalplatform.com/contact/. Let's talk about our strategies for 2021.