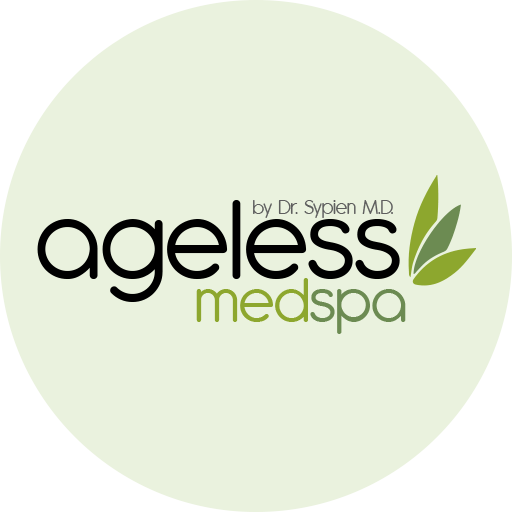 Ageless Medspa noticed 30% web growth and increased sales. Implementation of incentivized feedback helped receive public reviews.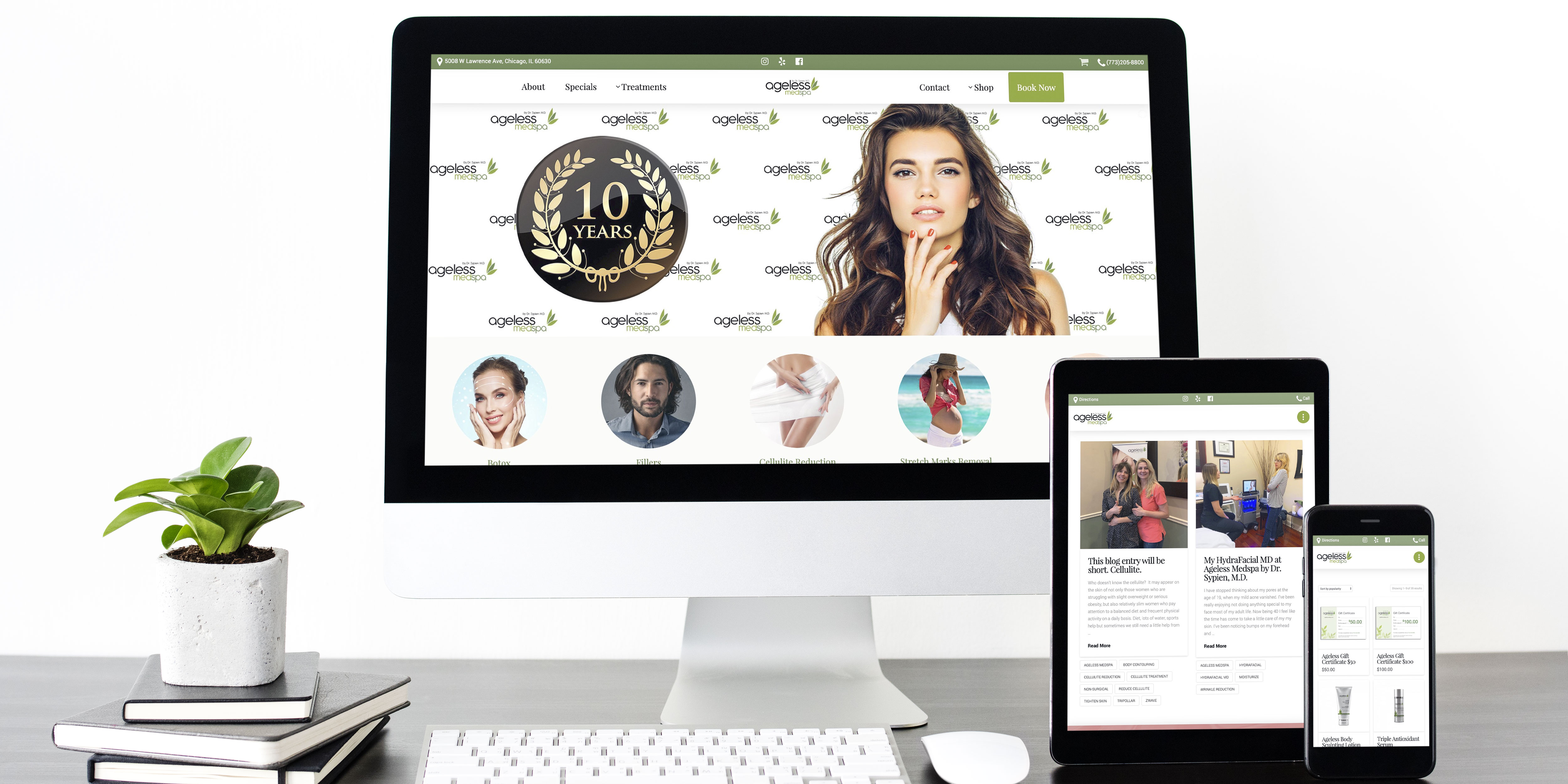 Margaret, CEO, Ageless MedSpa Inc.
Hyperlocal was a great help to our business, making a new, modern website for us, that did wonders for our online presence and attracted many new customers. Hyperlocal was also always easy to reach and very accommodating.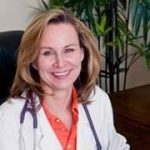 Margaret S. - Owner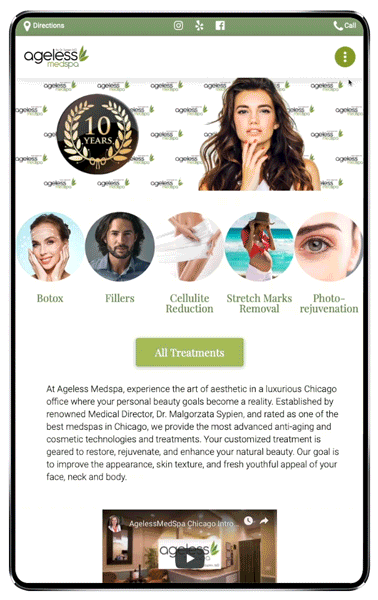 Synchronized promo across all the platforms.
Ageless Medspa and hyperlocalplatform.com cooperation started with the redesign of the e-commerce website. While working on the website we redefined the value proposition, adjusted the logo to reflect the company values. After 1 year of cooperation, methodical outbound e-mail campaigns in sync with online reputation efforts, blog, and video creation allowed Ageless Medspa to grow exponentially.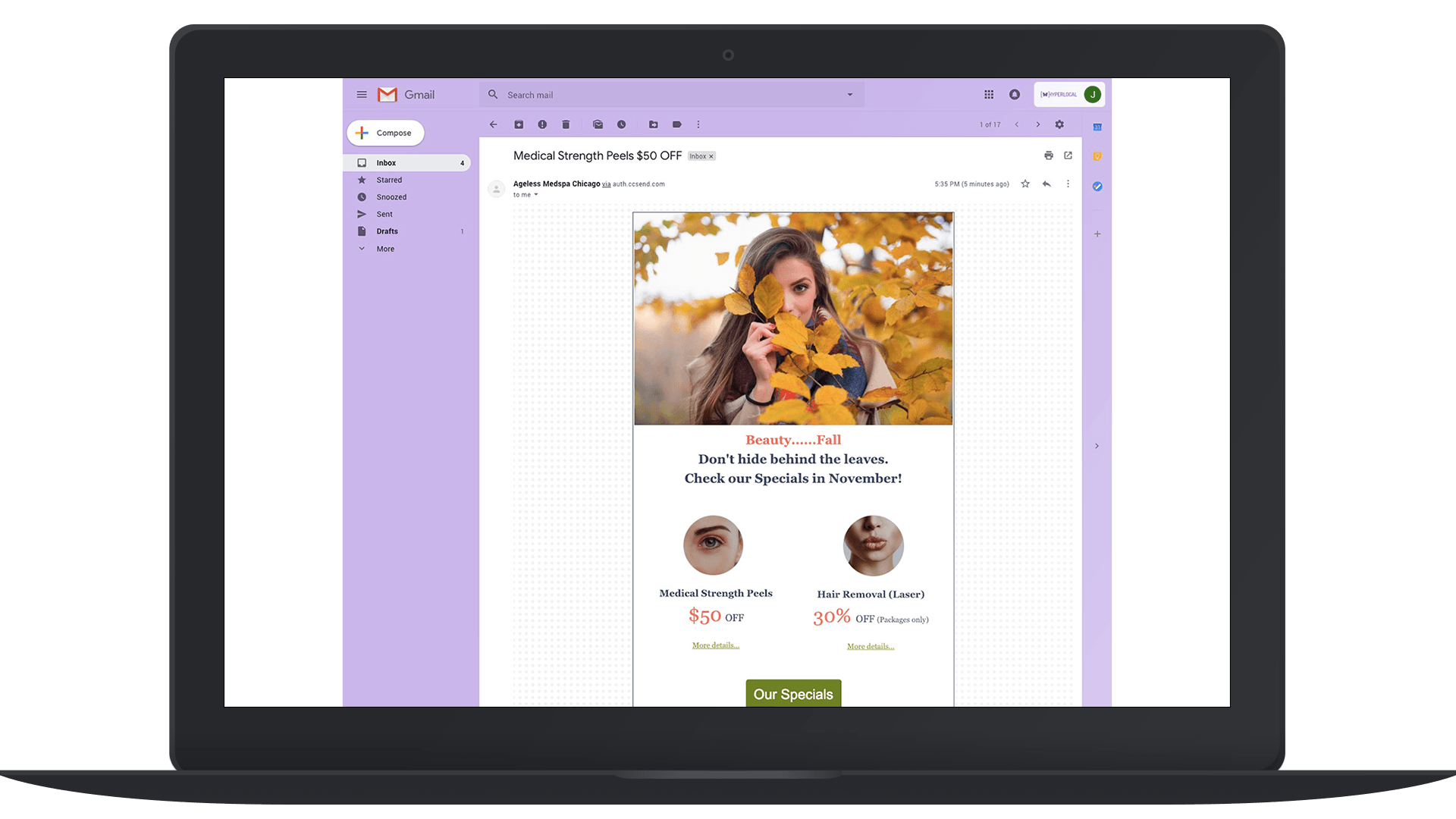 Monthly email marketing sample.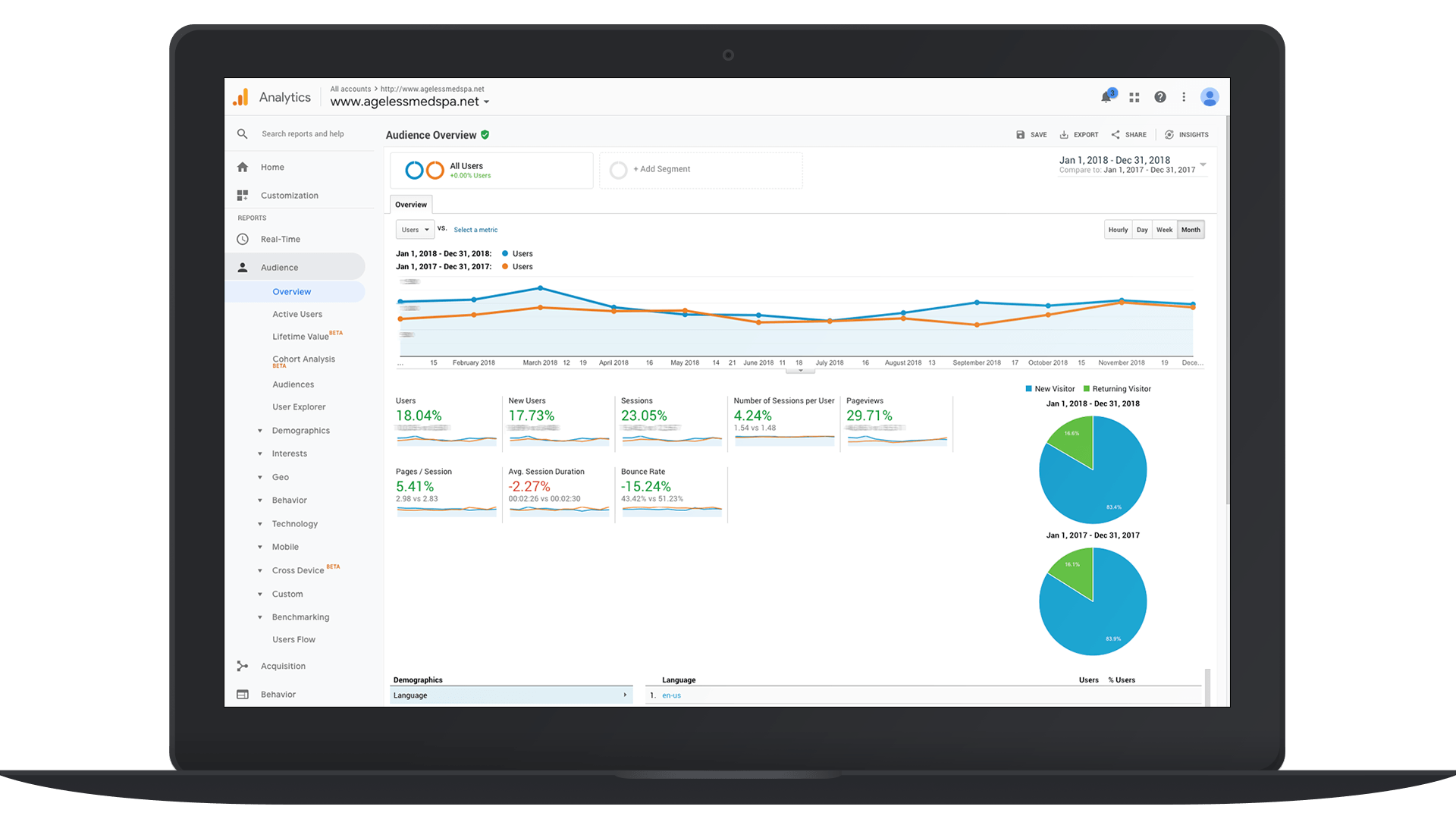 Steady ogranic traffic growth.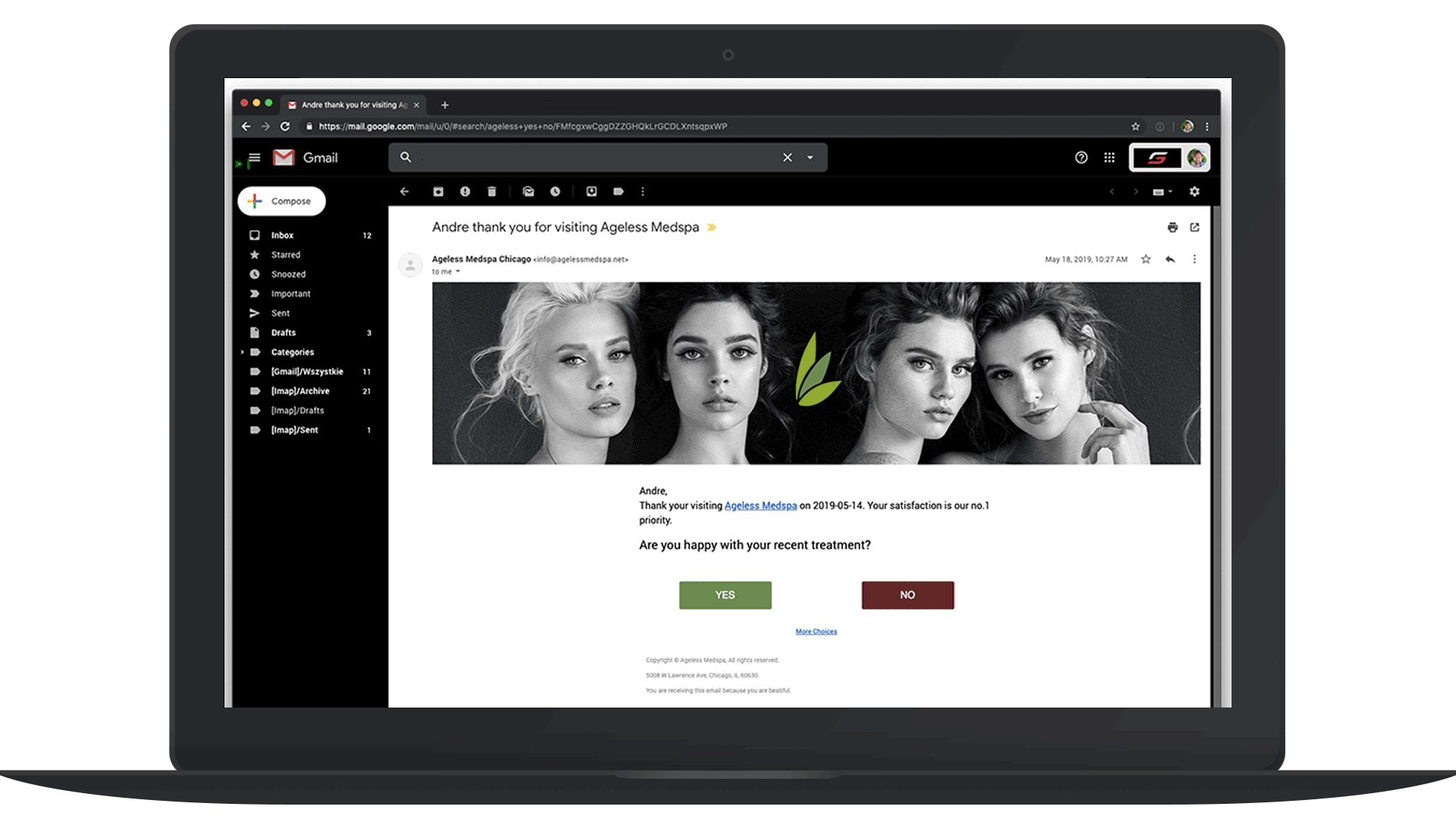 Feedback form sample with incentive to leave public review.
Google Ads
Wordpress
SSL
Google Console
Google Analytics
Google Suite
Hyperlocal Hosting
Constant Contact