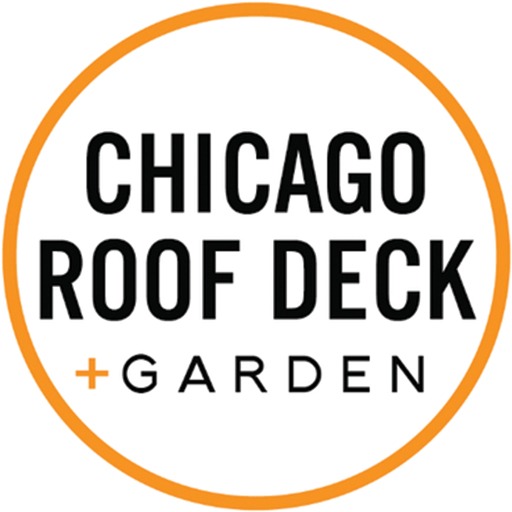 CDR+G started 2018 with a generic value proposition, an uncoordinated online strategy, a static website, and a low search engine ranking. CDR+G was just another company in the Chicagoland landscape. Hyperlocal successfully pushed CDR+G to become the sole leader of its industry. With an 80% increase in incoming leads and 50% more traffic in the high season of 2019, there is not a single business that comes close to matching CDR+G's market domination.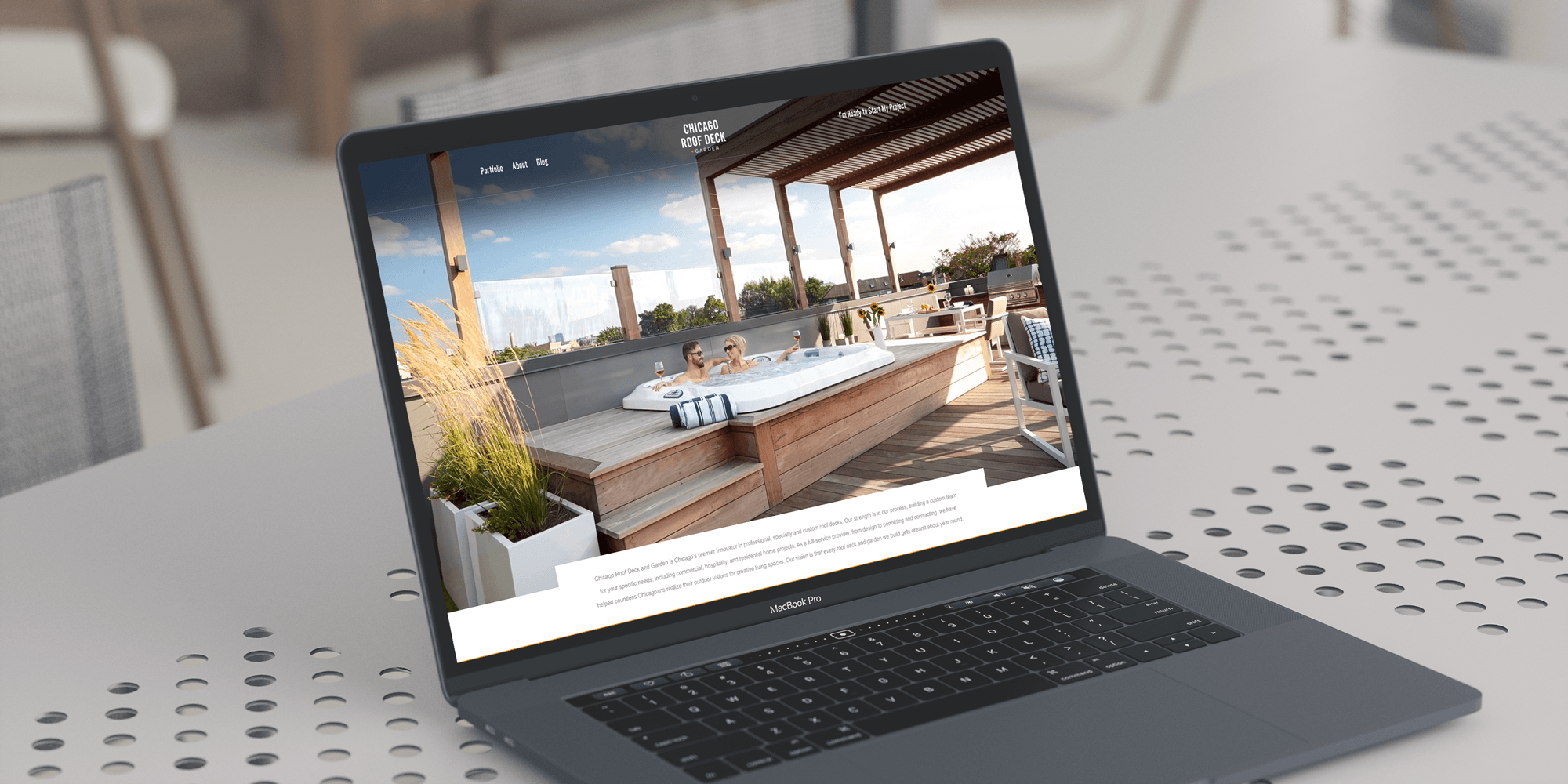 Tom, Director, Chicago Roof Deck + Garden
Hyperlocal helped us get more leads, enhance exposure across media and saved thousands on payroll expenses. I would recommend Hyperlocal to any business owner looking to boost their online presence and generate more customers…..except our competitors.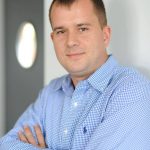 Tom B. - Director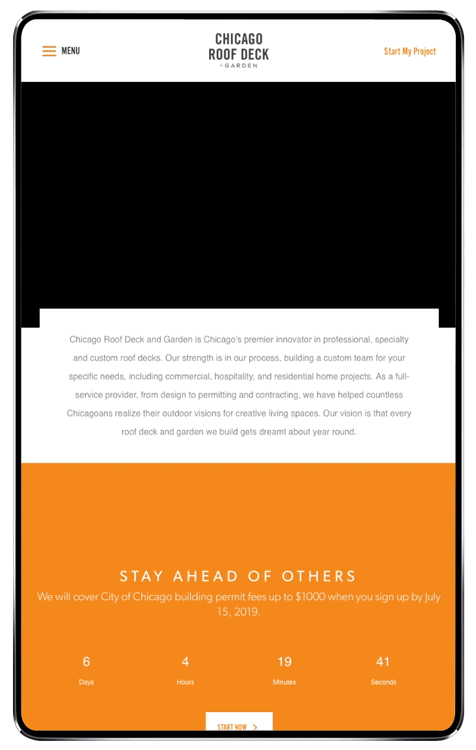 Lifestyle focused video inside the front page header.
Chicago Roof Deck + Garden is a great example of Hyperlocal starting from a small project to eventually being involved in virtually every aspect of CDR+G's business. We helped Chicago Roof Deck + Garden reorganize their online presence, streamline their value proposition, and spread their message across their social media,website, and blog. In marketing materials, we focused on highlighting the lifestyle aspects of the product vs the products themselves (we help to "humanize" marketing materials). We established not only outbound email campaigns, but search engine ads, blogs, and seasonal social media campaigns to stay ahead of the competition. We created a feedback system that integrates both web and call analytics so their management could make well informed, data-driven business decisions.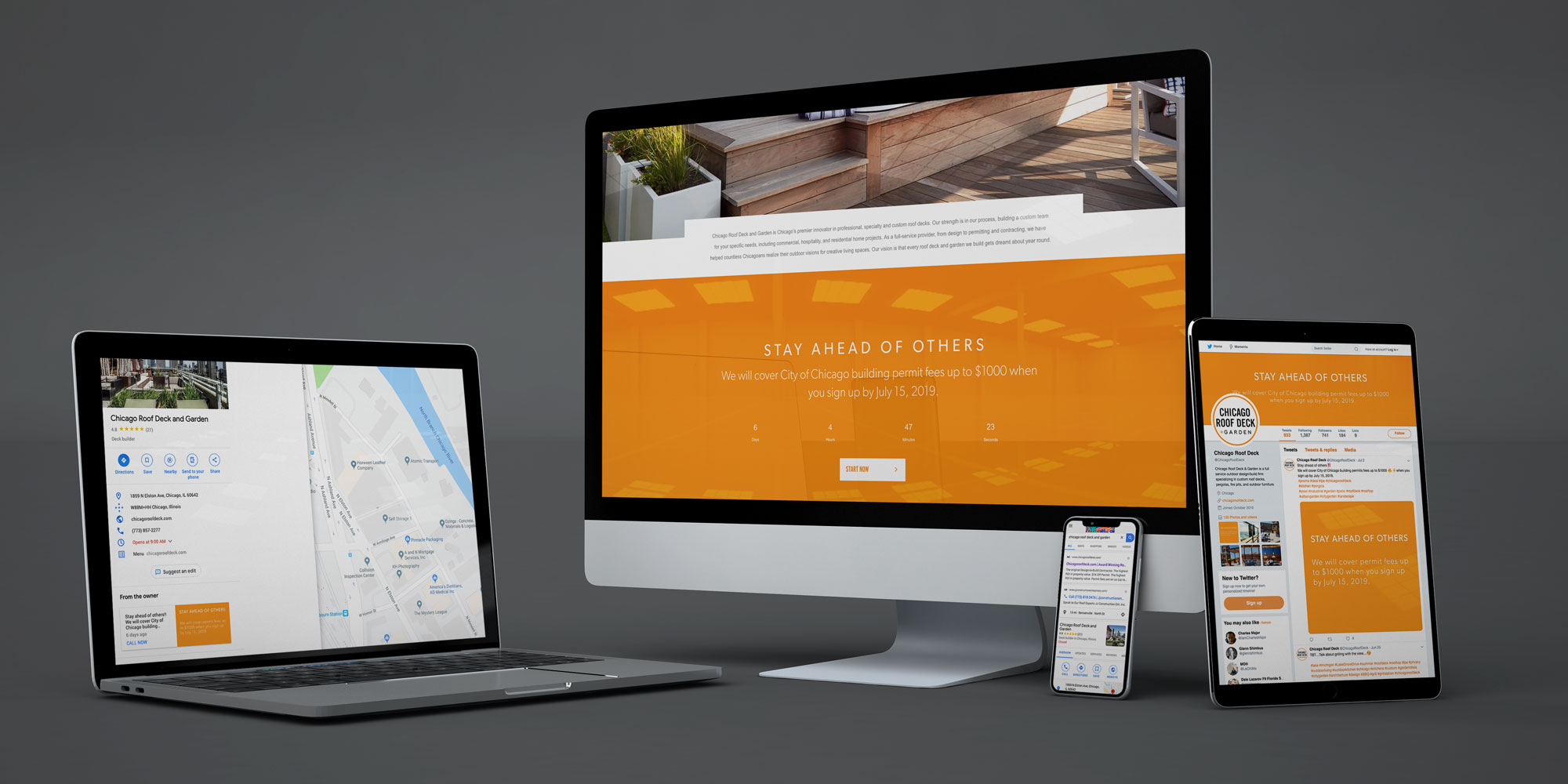 Synchronized promo across all the platforms.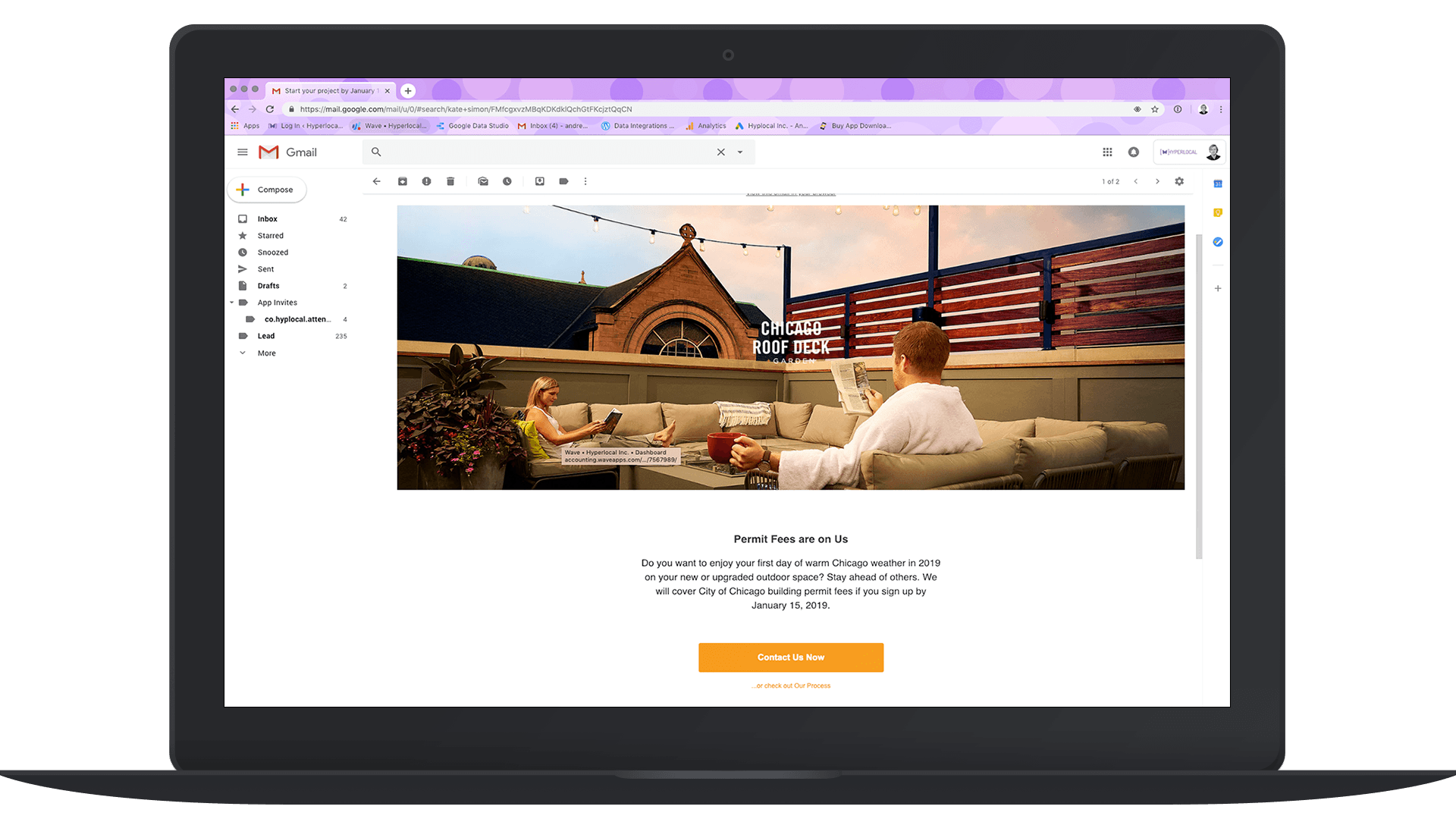 Custom email marketing sample.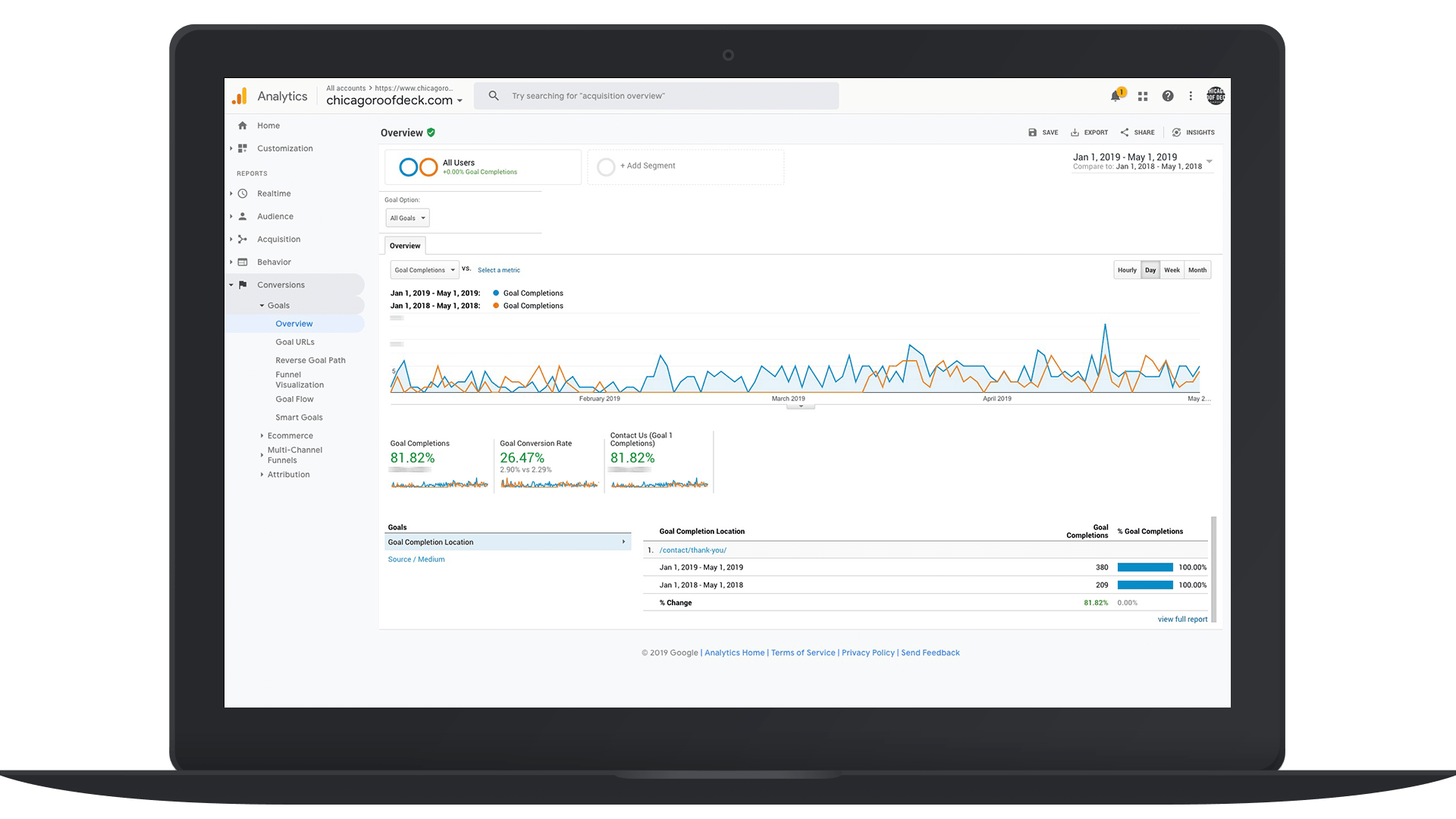 80% goal conversion growth.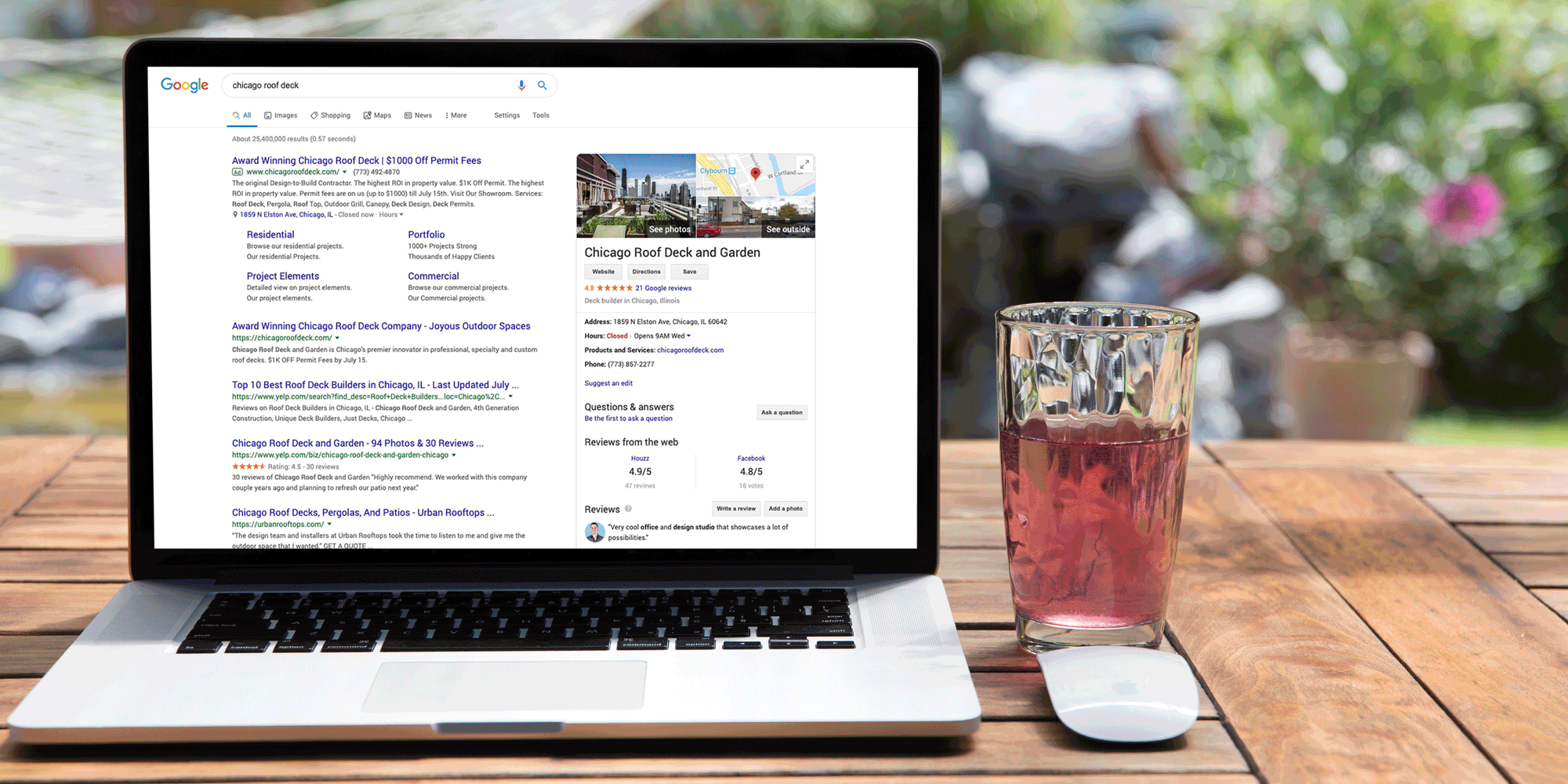 10 links to the property on the first page of Google search.
Google Ads
Wordpress
SSL
Google Console
Google Analytics
Google Suite
Hyperlocal Hosting
Freshsales CRM
Phone System
Mailchimp