The all-inclusive approach allowed 2018 to be the most successful year in the history of the company.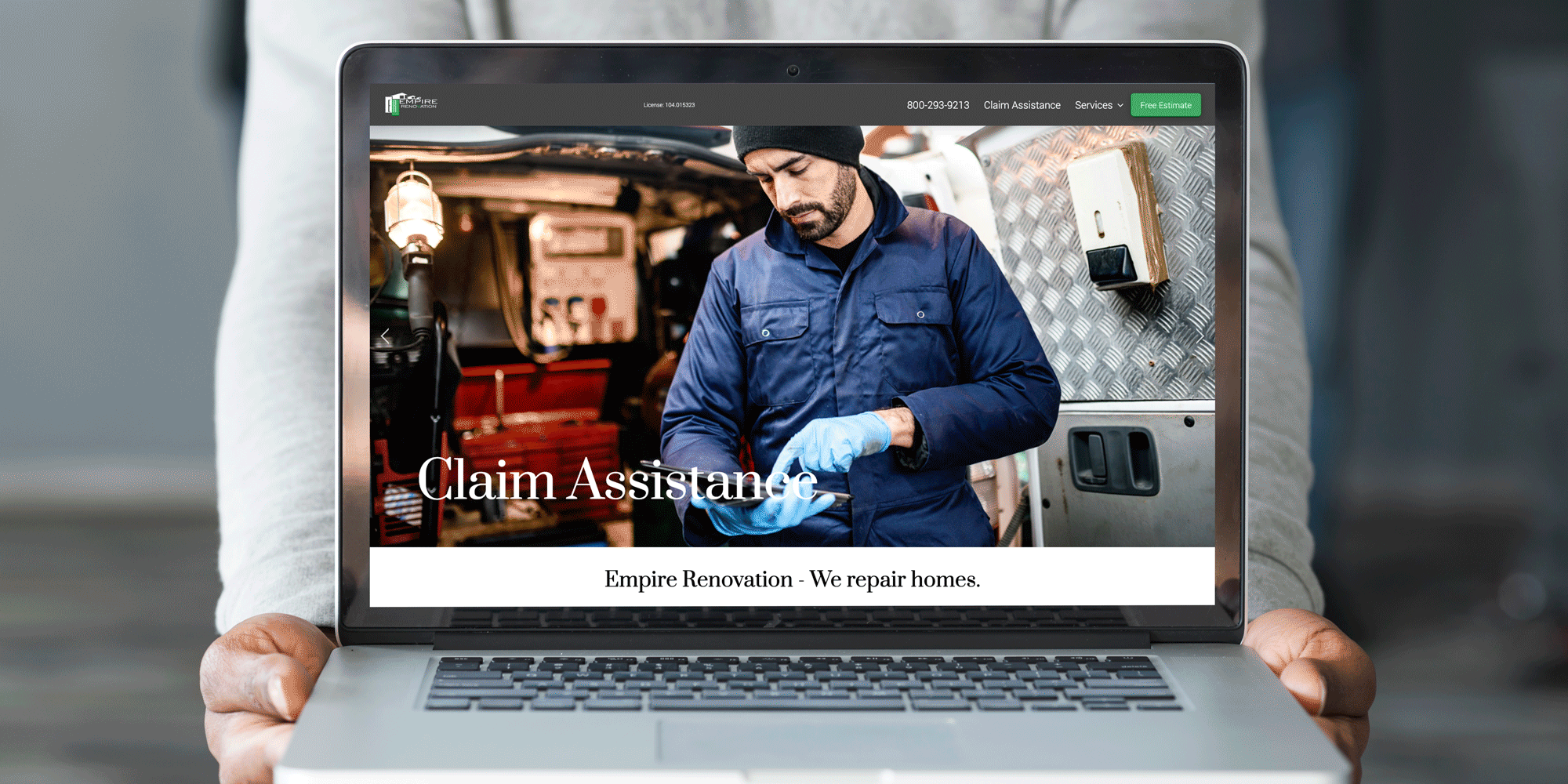 Bart, CEO, Empire Renovation Inc.
Hyperlocal helped us get internet and social media exposure and reassure our potential clients how qualified we are for the job.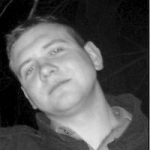 Bart S. - Owner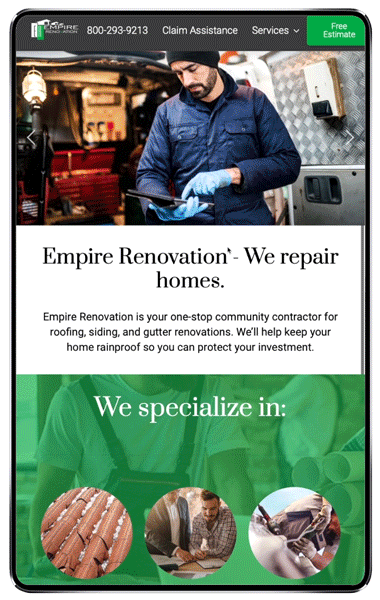 Regular and consistent updates across the platforms.
Empire Renovation asked Hyperlocal for rebranding. We build a new website with lots of keywords and structured data behind. We organically build social media profiles and engaged potential customers conversations. Together we prepared the emergency online ads in case of hail, which the company specializes in - we run ads at the time of precipitation and a couple days after.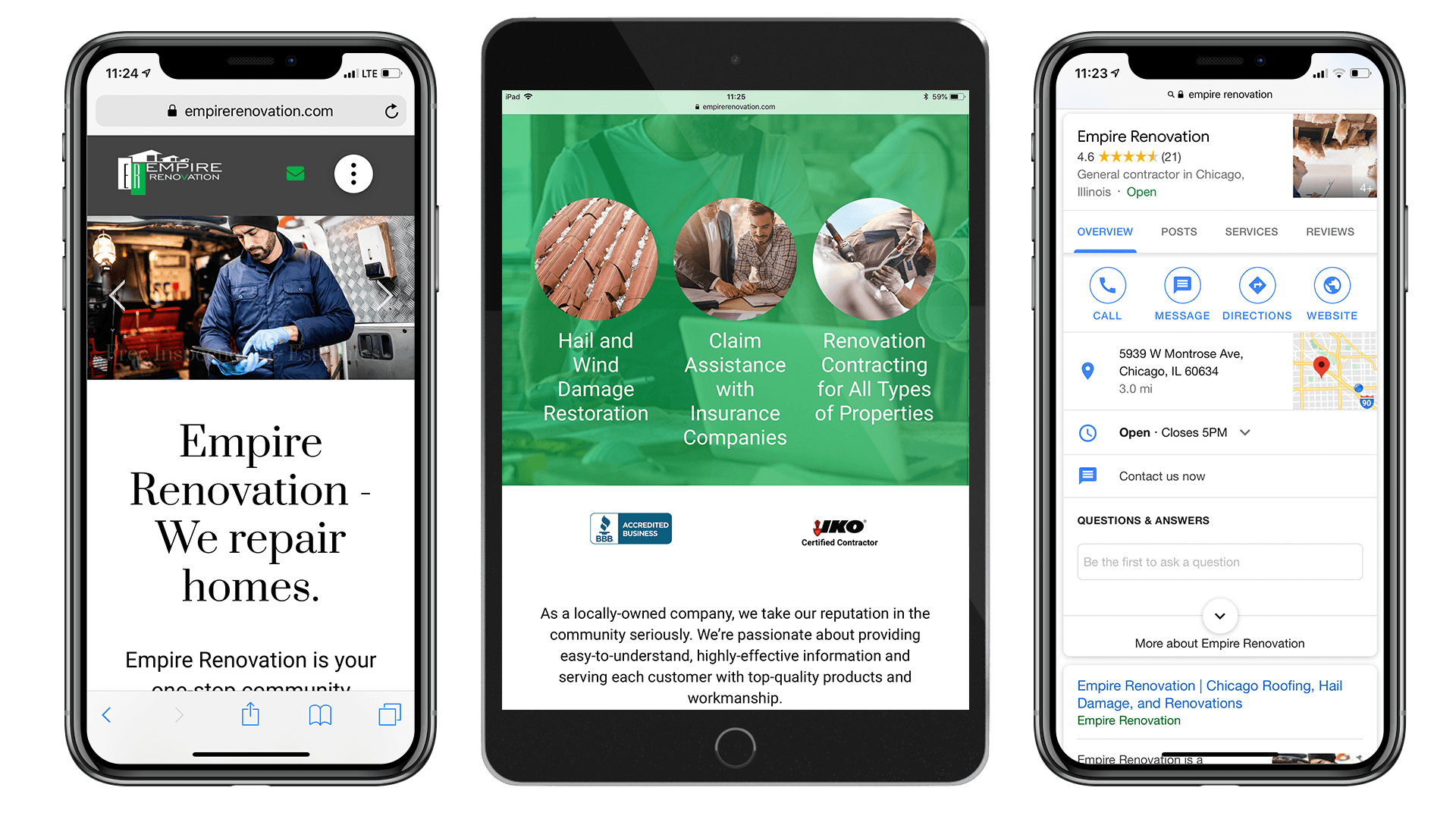 Responsive design enhances user experiece on all types of devices.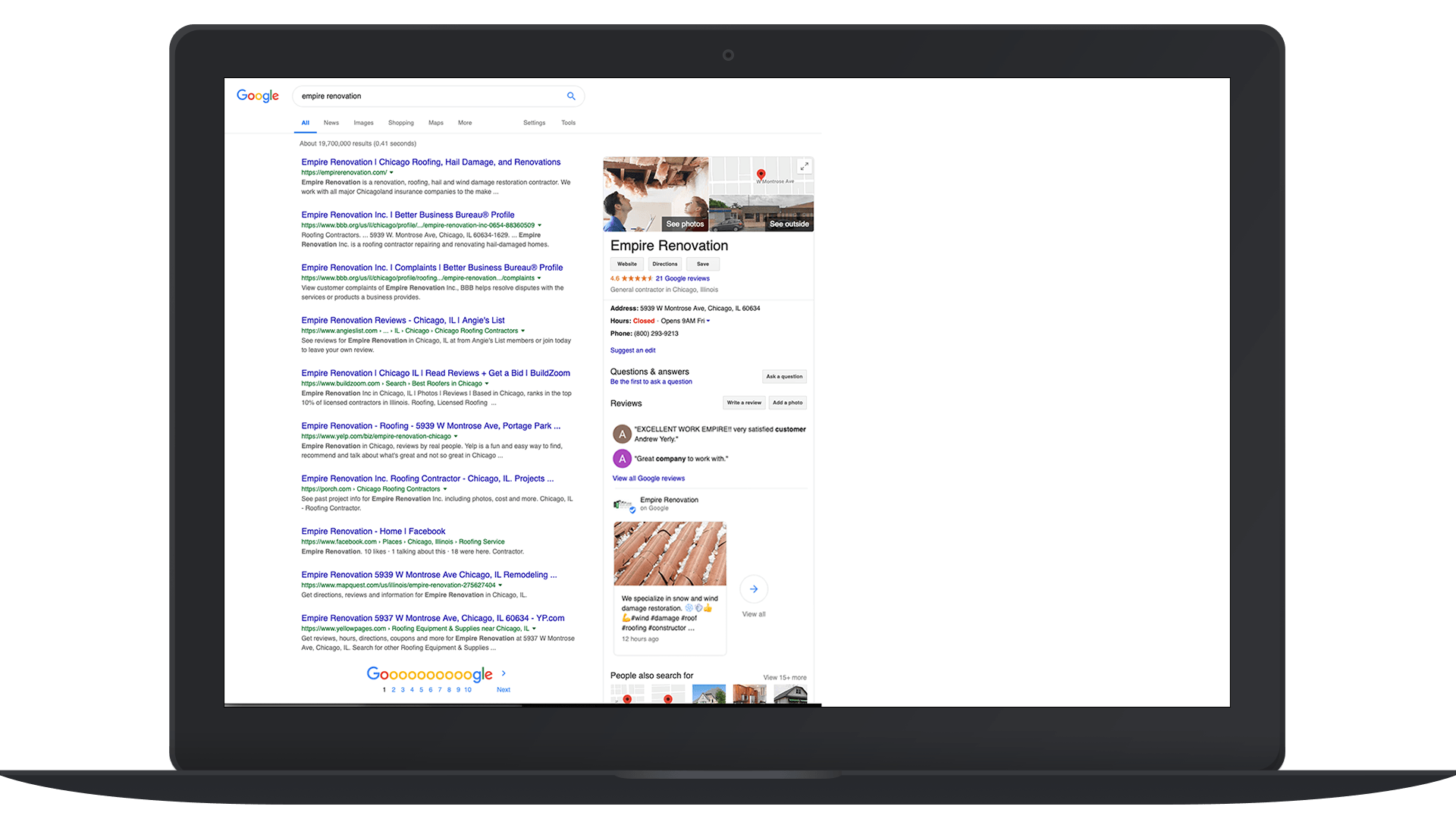 Ogranic and, local SEO ensure the best positioning.
Google Ads
Wordpress
SSL
Google Console
Google Analytics
Google Suite
Hyperlocal Hosting
Phone System