Imagine being able to access, analyze, and put all of your business' major Key Performance Indicators (KPIs) to use through a single, easy-to-use dashboard.
Hyperlocal works with you on an individual basis to:
Identify the KPIs most valuable for your business.
Measure likes, comments, tweets, conversions, leads, calls, app usage, shares, opens, snaps, response time, video views - literally EVERYTHING we can to track your KPIs.
Build custom dashboards, so you can evaluate the health of your business in real-time.
Integrate our reporting tools with your CRM, accounting software, and other existing business tools.
Review what you learn and make more informed decisions that will get your business growing faster!
Simple to understand dashboard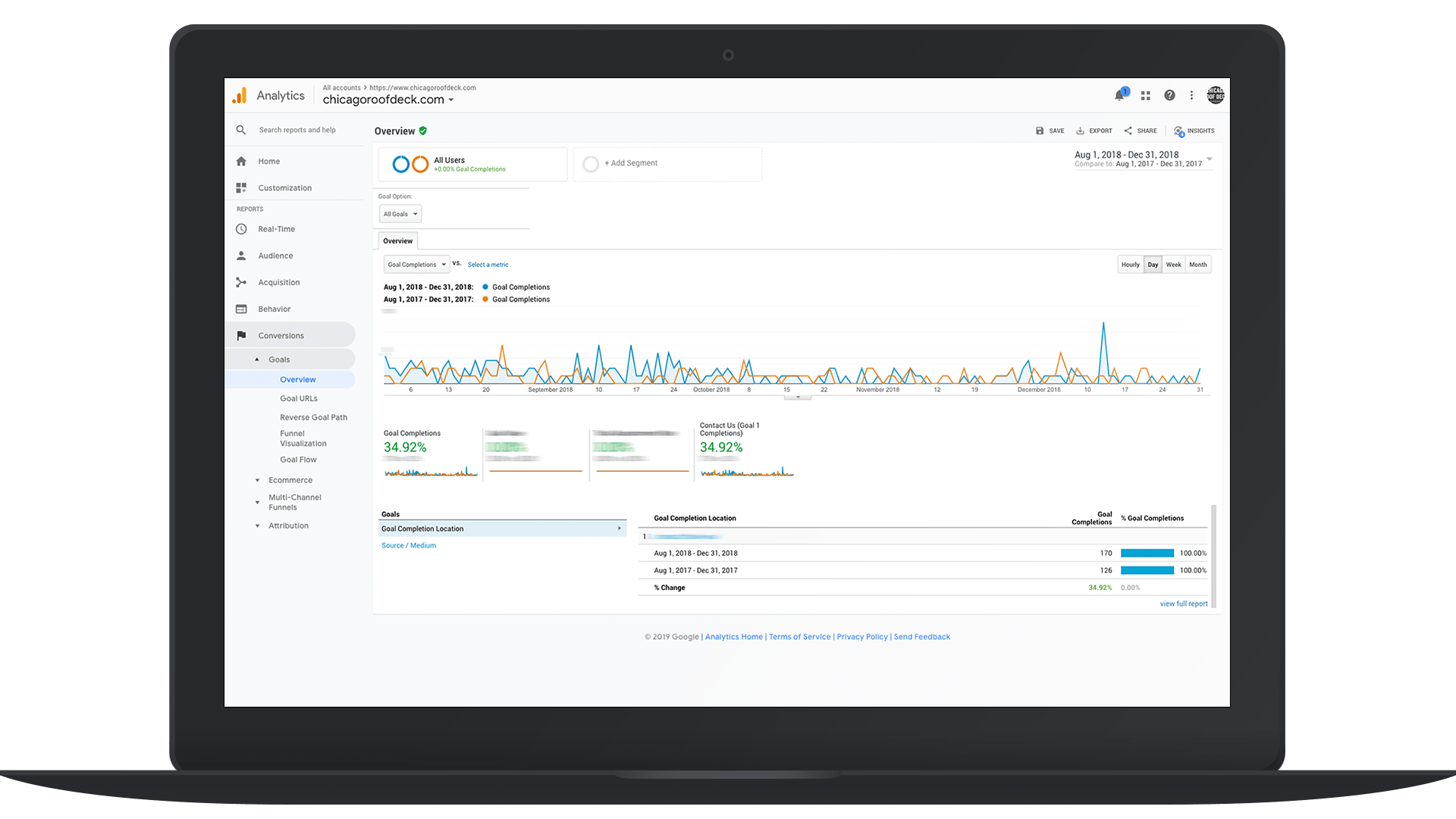 Google Analytics Growth for our customer.